Tower of London latest queue video August 2021
The Tower of London, London's top tourist attraction, which has been closed to visitors due to the pandemic reopened on 19th May, 2021. Tickets can be booked at:
https://www.hrp.org.uk/tower-of-london/visit/tickets-and-prices/
UPDATE: 9th August, 2021 - latest video of the queue at the Tower of London. I have uploaded to YouTube a video of the minimal queue today at the Tower of London.
Queue photos 31st May, 2021. The following photos were taken 12.10pm on 31st May 2021. Tower of London queue times are very short, no more than ten minutes, given the current very low number of international visitors in Britain.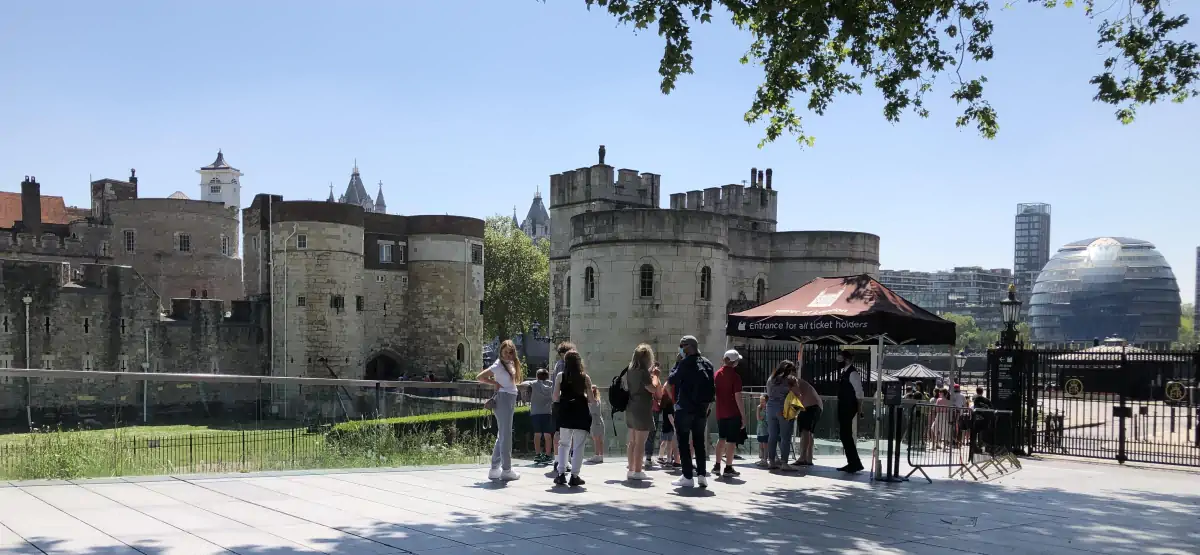 It is also worth highlighting (see photo below) how close the Tower of London is to the Tower Millennium Pier (the two photos were taken from spots 10 metres apart). If the weather is good there is no better way to travel to the Tower of London than the River Bus service. See all my UK Travel Tips here.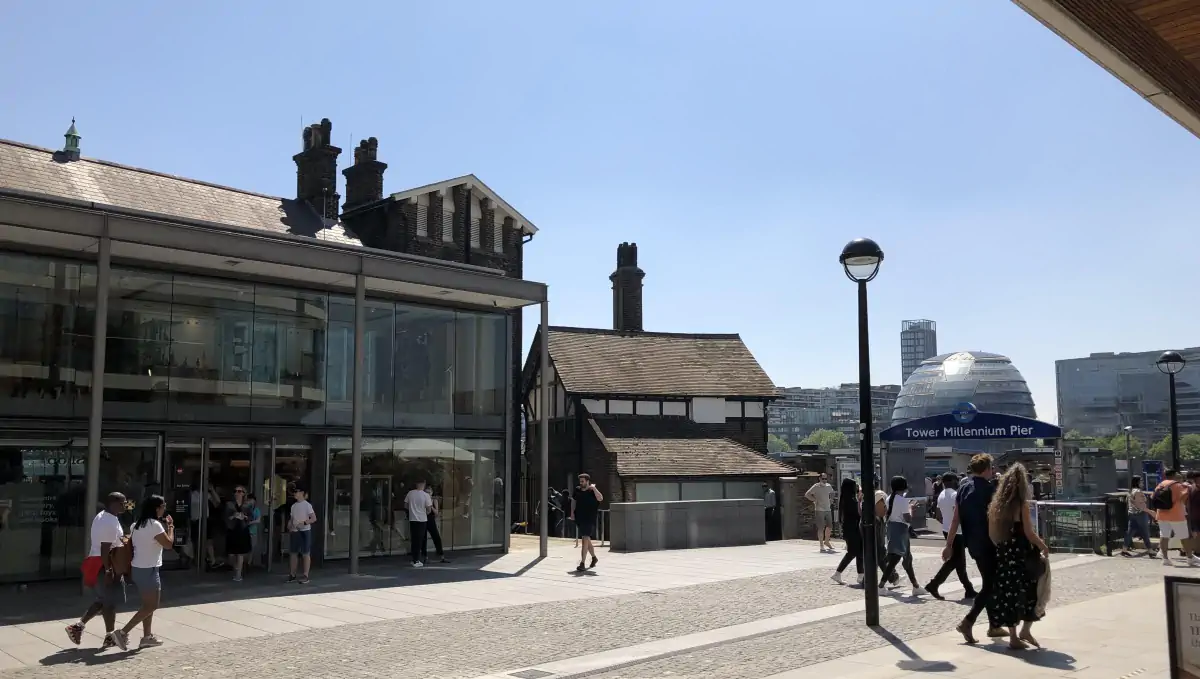 Opening days/hours for the Tower of London are currently 7 days a week from 9am to 5.30pm. Last admission in each case is 5pm (using a 4pm timed ticket).
Historic Royal Palaces (HRP), the organization which cares for the Tower of London, as well as five further historic palaces and venues, including Hampton Court Palace and Kensington Palace, has a membership scheme which allows free entry to all their venues. The standard ticket price for adult entry to Tower of London is currently £29.90 (or £32.90 with the suggested donation, which makes the fee tax deductible for UK taxpayers). This compares to the price of membership of HRP for one adult £59 per year or two adults £89 per year. If you are planning to visit two or more of the attractions, the membership makes a lot of sense.
The Tower of London houses the Crown Jewels, a 23,000+ collection of gemstones, including the crown worn by the Queen at official ceremonies including the State Opening of Parliament and, of course, the coronation of a new monarch. The collection is under armed guard, one of the few times you will see police officers carrying weapons in the UK. The whole site is extensive, and well worth a trip to explore its many amazingly well-preserved features from as early as 1078.