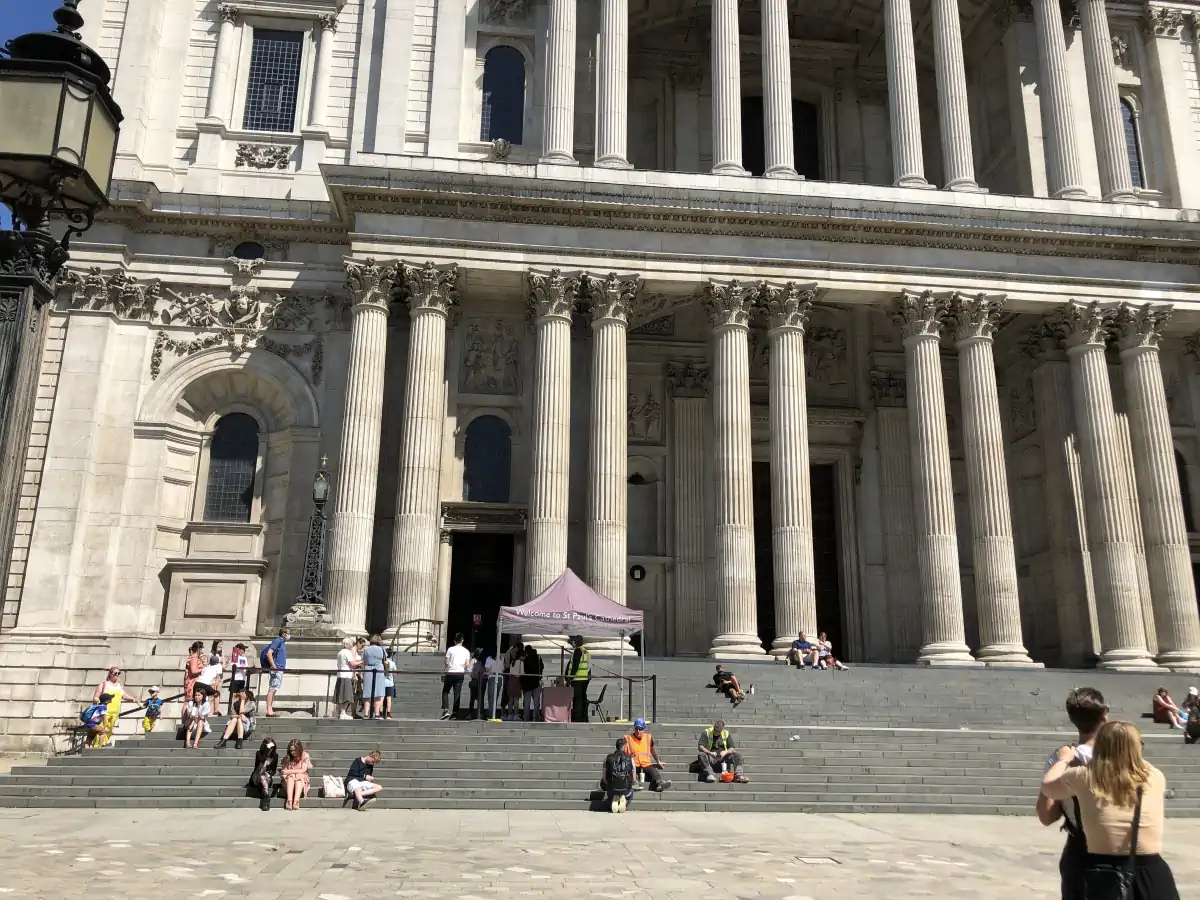 St Paul's Cathedral queue times
21 April 2022. There is a queue in operation at the entrance to St Paul's Cathedral. Since this is one of the UK's top tourist attractions, you may be expecting a long delay. In fact the line at St Paul's is normally at most 20 minutes. Since reopening in 2021, there has been minimal queuing, as I confirmed by walking there before lunch today. I discovered very short queues, despite today being in a school holiday week when you would expect more visitors. There is a bag search outside followed by ticket purchase inside.
St Paul's Cathedral Queue Photos
Today, 21st April 2022, there was a short queue waiting for bag search on the steps at the West Entrance (there is a separate disabled access entrance on the South side).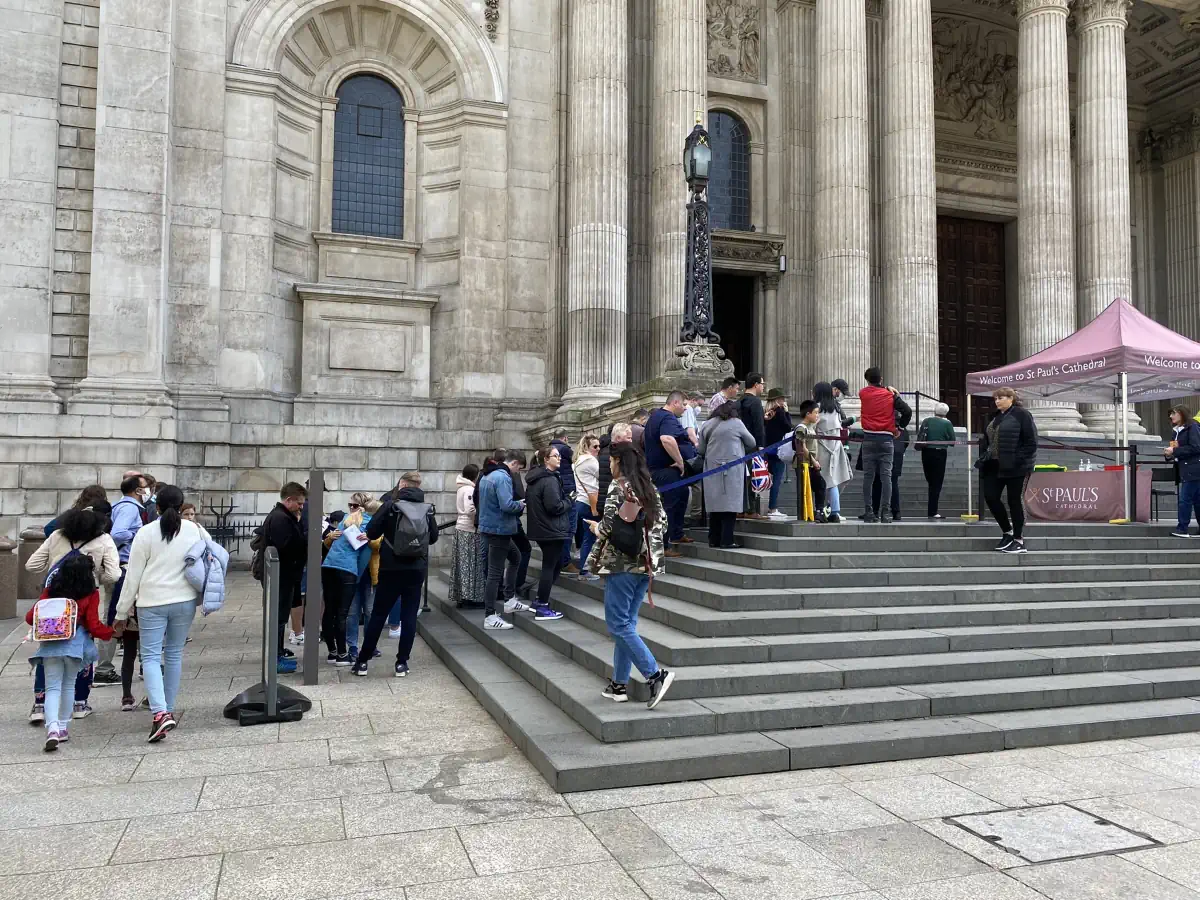 Contrast this to this photo from 22nd July 2021 at 3.30pm: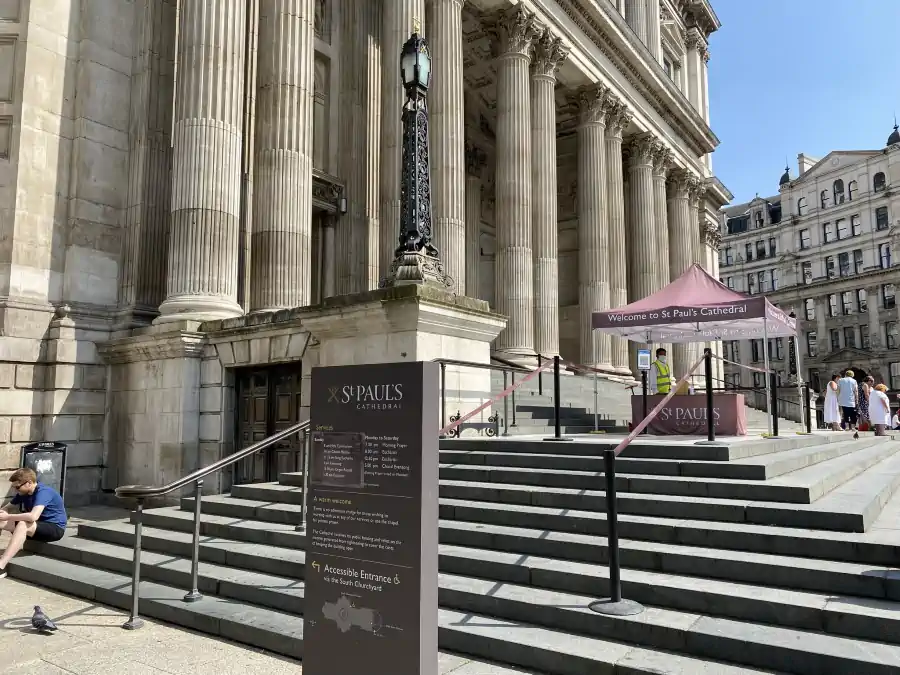 The following photo was taken on 25th June 2021, at 12.15pm: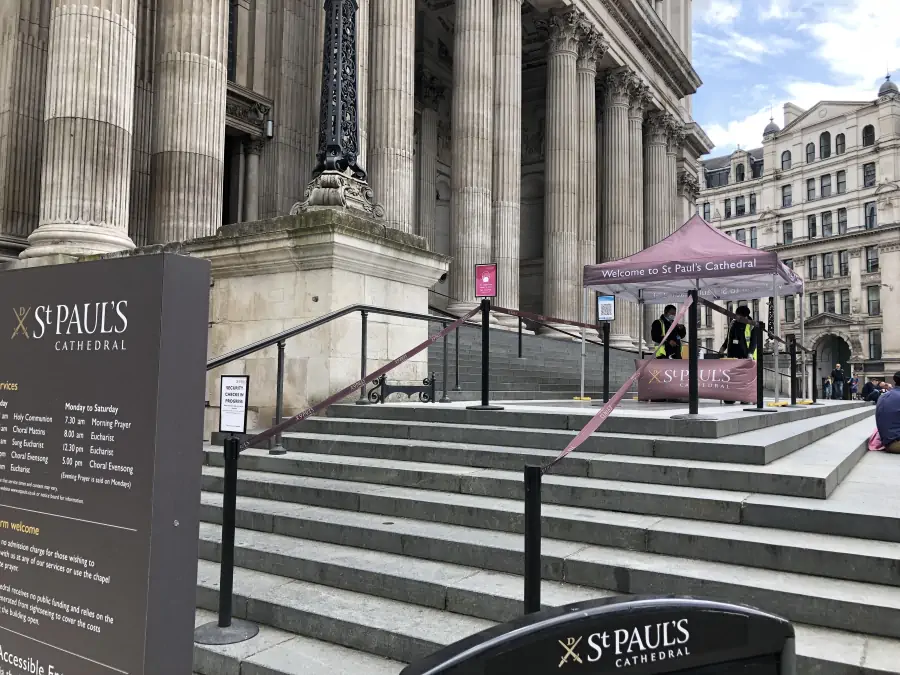 The following photos were taken on 1st June 2021, at 2.30pm, showing a very short queue: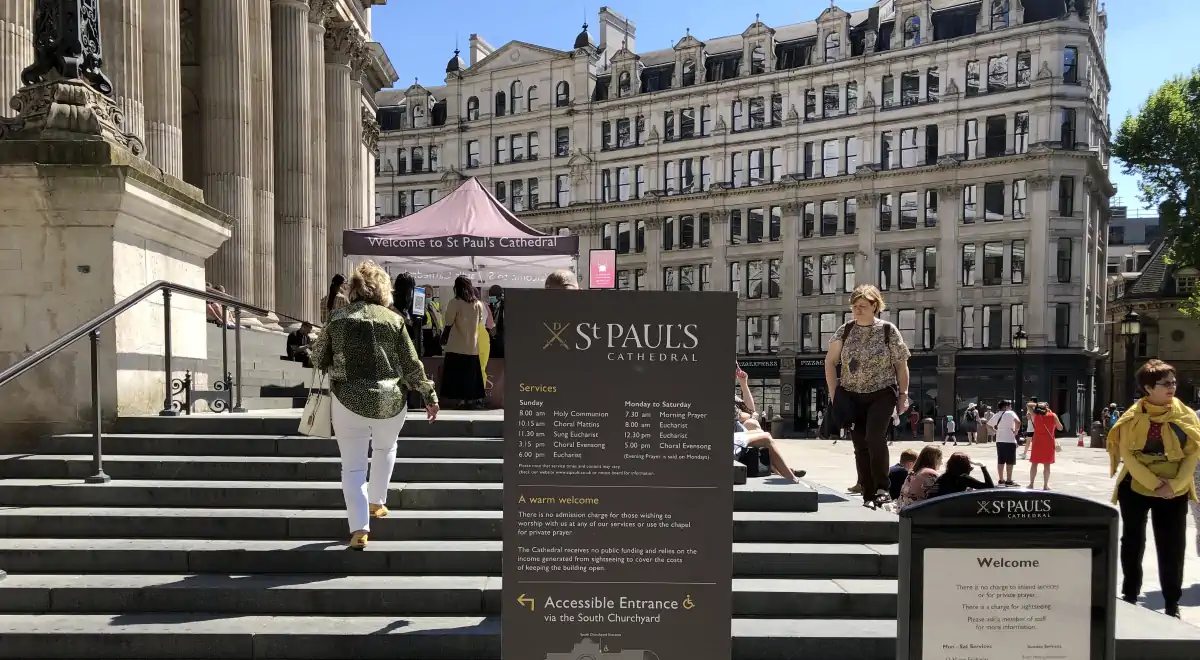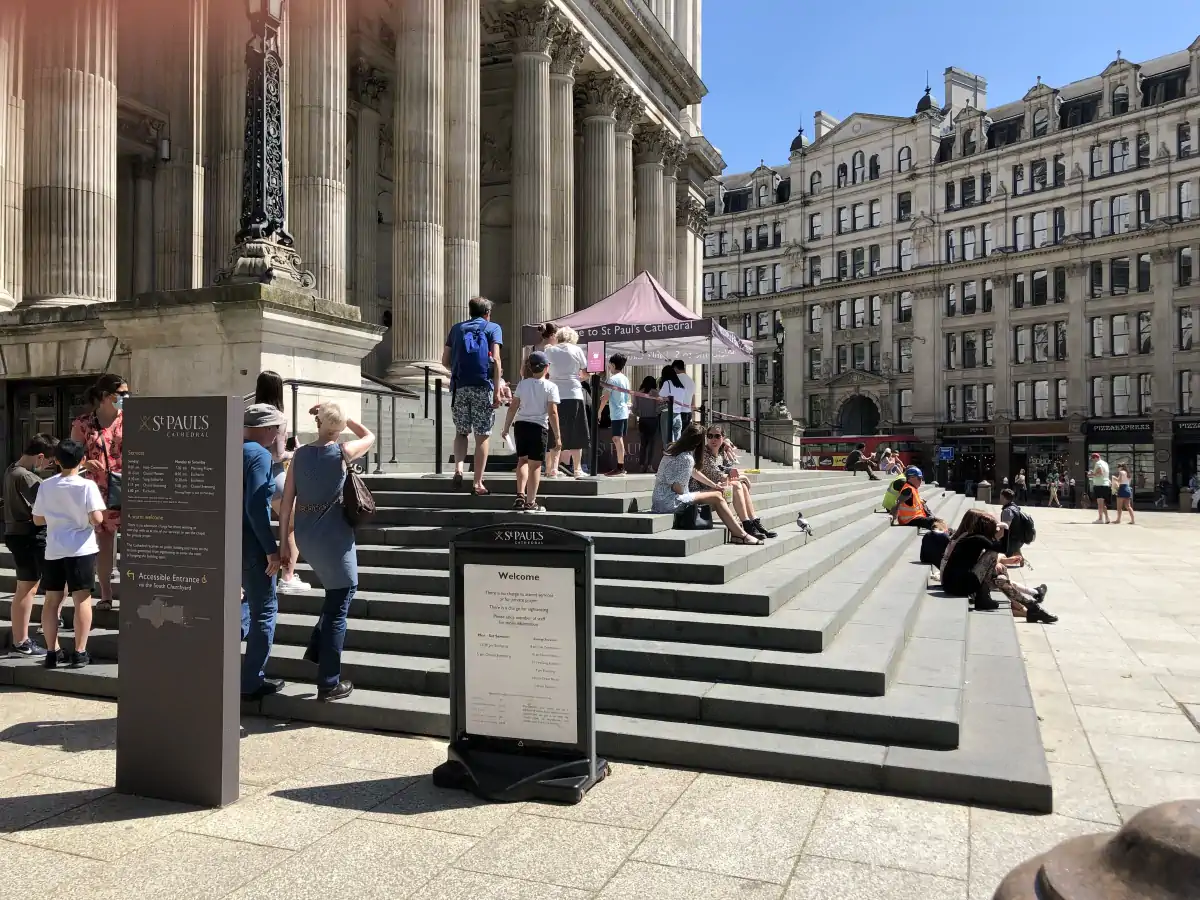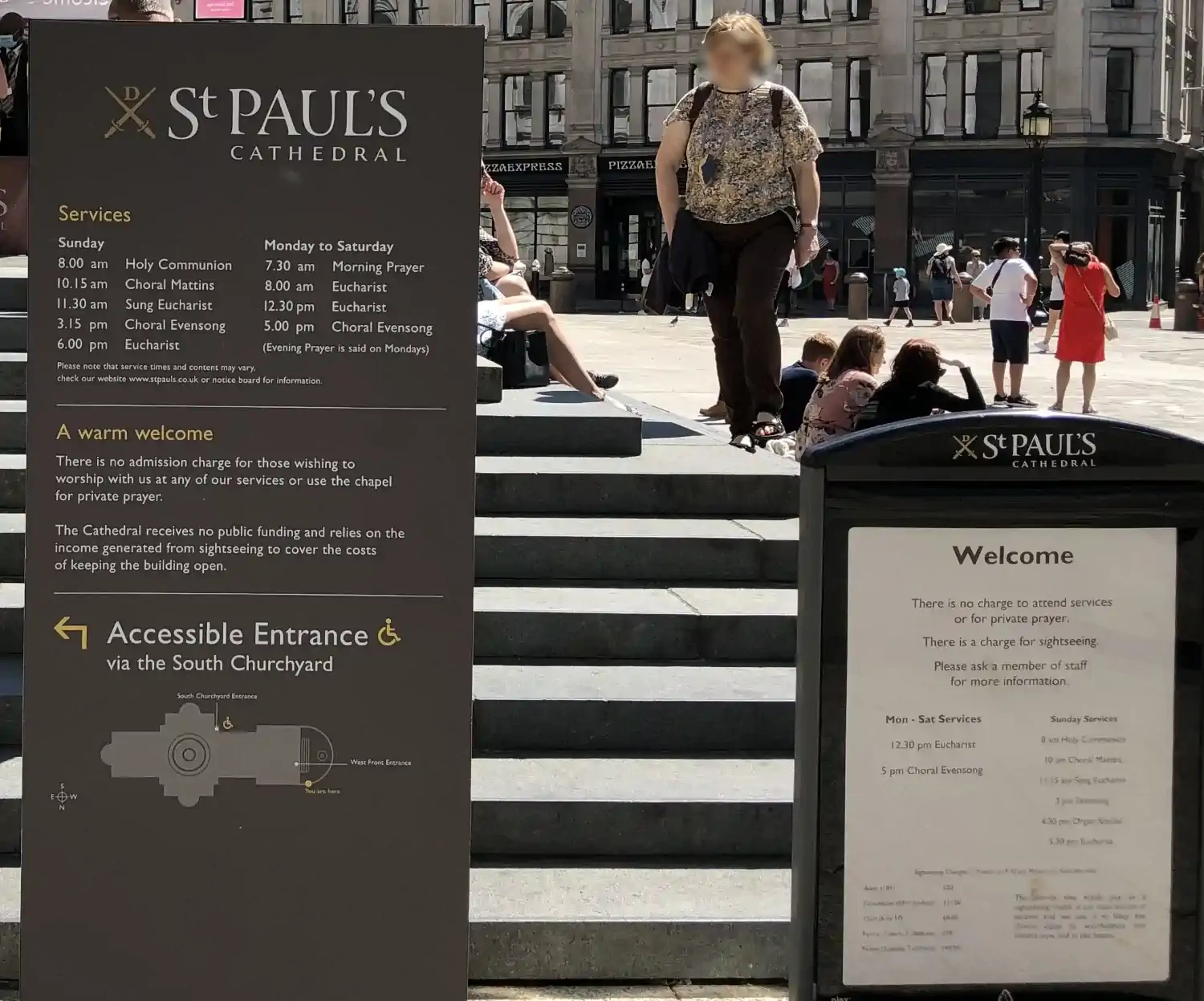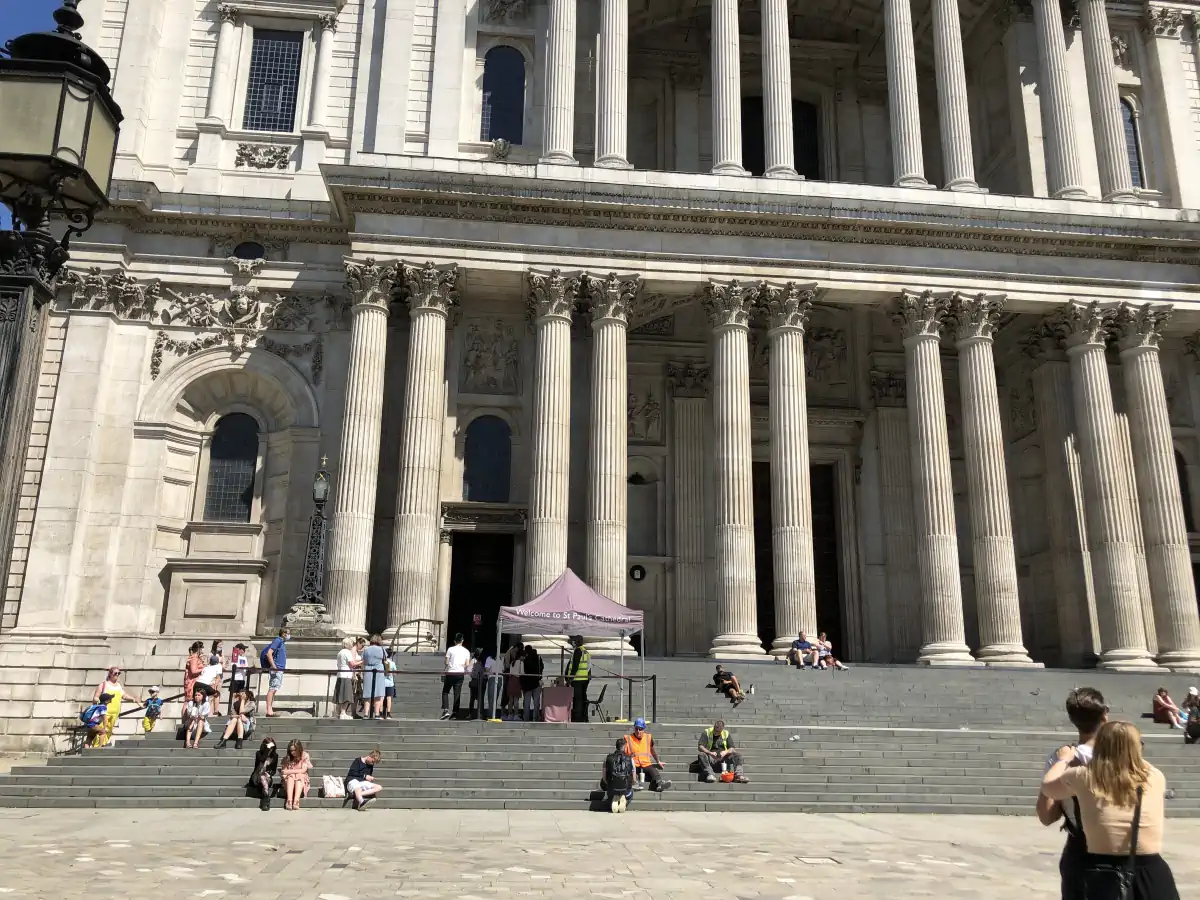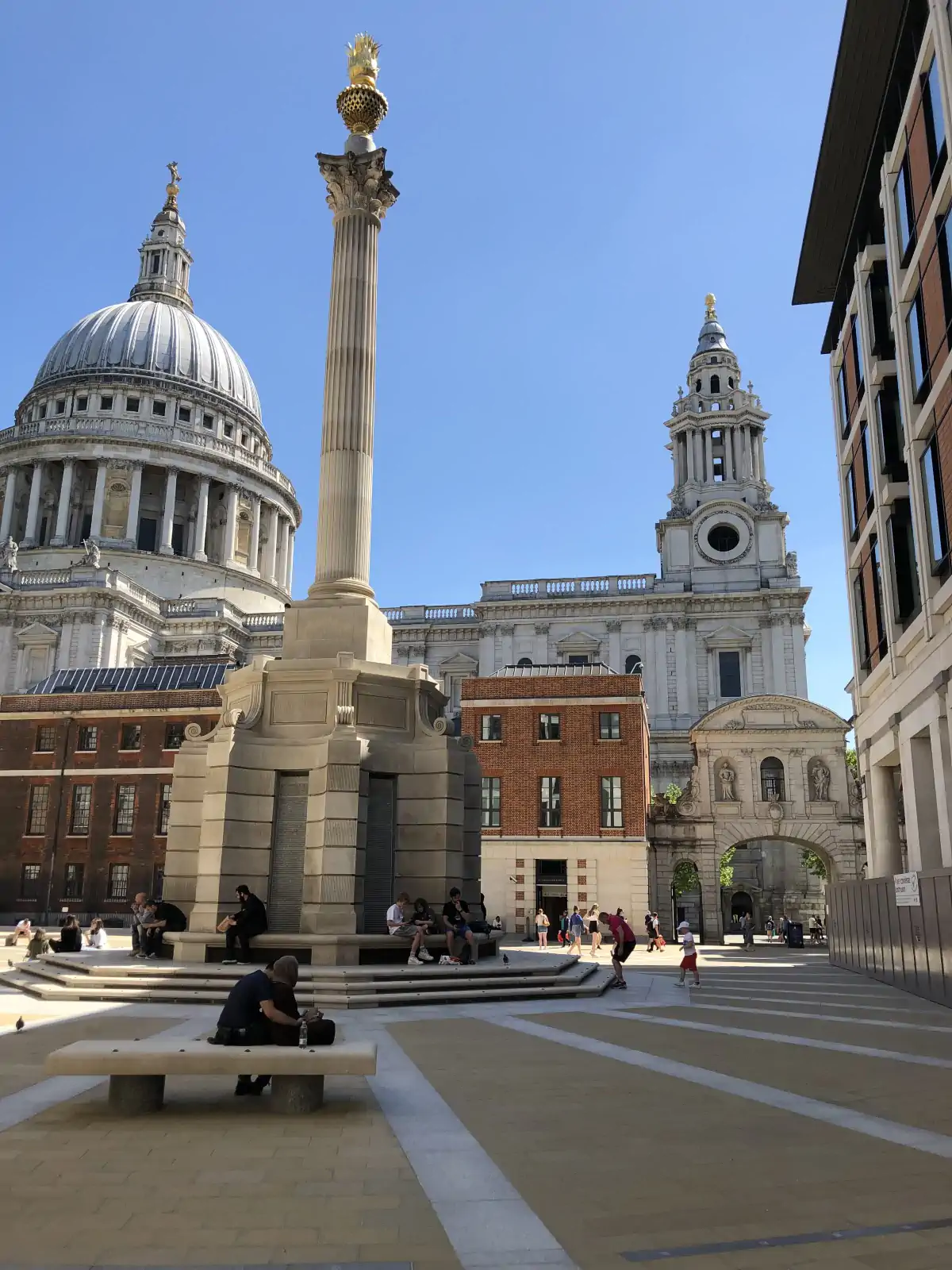 St Paul's Cathedral Entry Prices
St Paul's Cathedral can be visited by purchasing a ticket, with adult price £17.00, child (6-17) £15.00 and fives & under free, disabled visitors and necessary companions are also free, with the accessible entrance on the South side of the cathedral. Family saver tickets available, too. (Prices correct as of 1st June 2021). Entrance to attend services and for private prayer is free.
St Paul's Cathedral Nearest Tube Station
The nearest tube station to St Paul's Cathedral is St Pauls station. Take the London Underground Central Line (coloured red on the tube map) to the station , alternatively a bus or taxi. Click here for my UK travel tips.