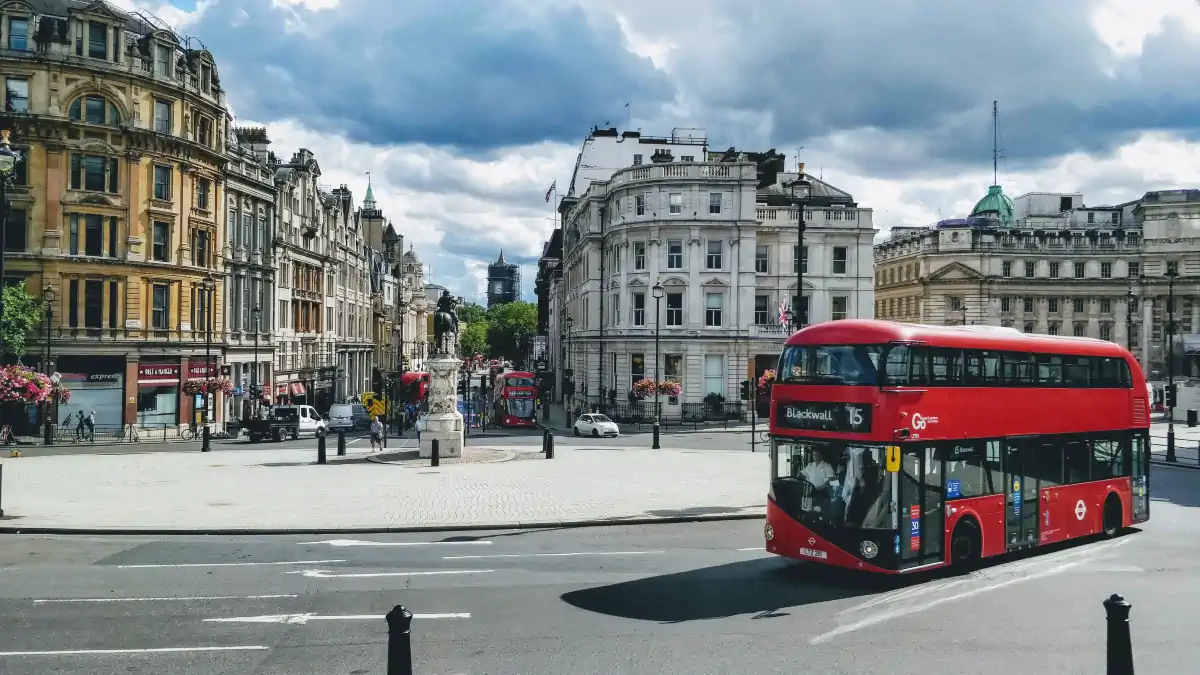 When you visit the UK, a few simple tips give you comfort, convenience and save you money.
Check your passport and visa requirements
Citizens of many countries, including US, Canada, Australia and New Zealand, do not require a visa to visit the UK for pleasure or short business trips. The UK Government offers a simple online tool to check visa requirements for your specific situation. Airlines won't let you board a plane to the UK unless you have the correct documentation, but check visa requirements early in your planning stage to avoid a problem when you arrive at your home airport check-in desk.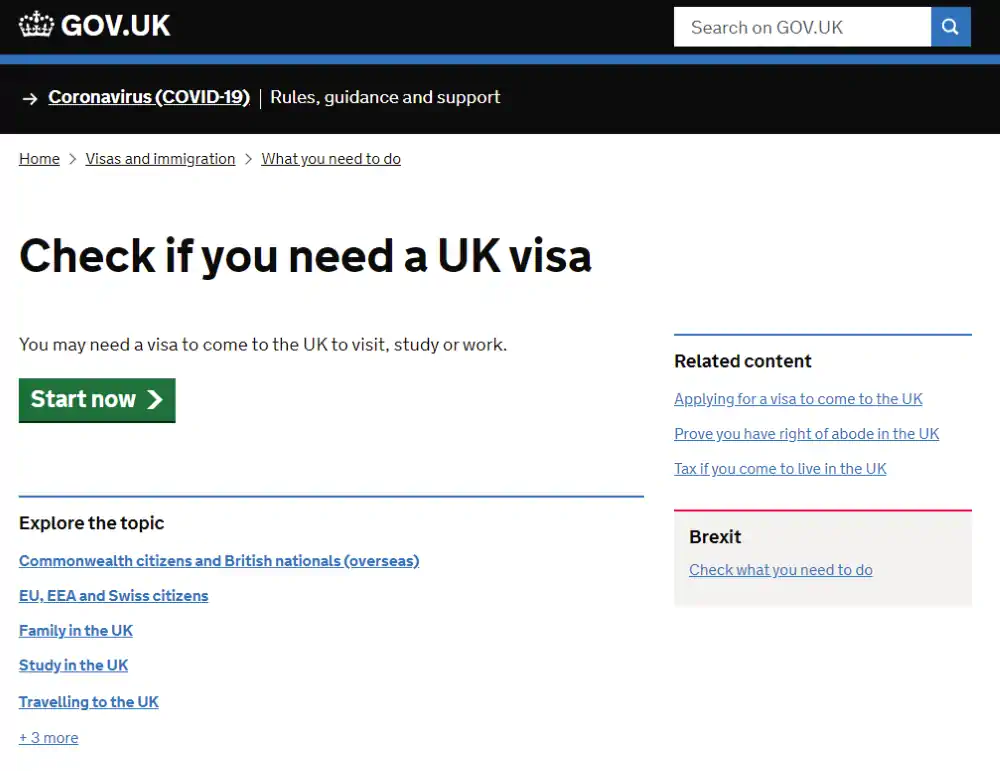 Your passport must be valid, and best practice is to ensure you will have at least six months validity remaining on your passport on the date you plan to leave the UK.
Be smart when exchanging and spending money
The currency in the UK is Pound Sterling (GBP), using the symbol £. Each pound is divided into one hundred pence. (Singular - penny, plural - pence). The Financial Conduct Authority is the government body responsible for regulating the financial system, protecting consumers and promoting competition in financial markets.
While you can exchange money in the airport on arrival, the rates you get are notoriously poor. Using a bank once you get to your hotel is a better option, but generally the better option is to withdraw money from an ATM using your checking account debit card and rely on your own bank's exchange rate and fees. The BEST option is to use a newer Fintech service such as Revolut, Wise or Monzo or whatever you have available to you at home. Get one of these cards before you travel and load it with your own currency and covert it at very attractive rates offered by these businesses. Remember when paying by card always to pay in GBP and let your bank do the conversion, this will almost always be cheaper than accepting the retailer's suggested conversion to your home currency.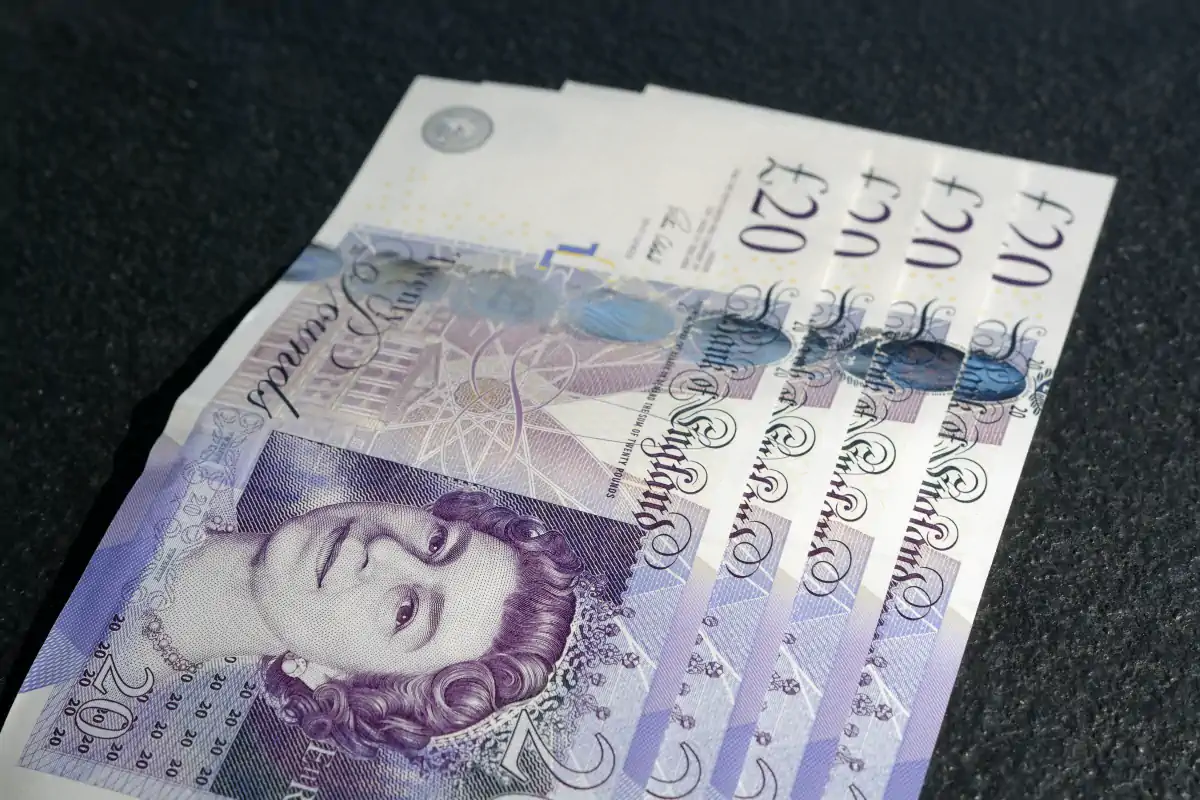 Payment by credit and debit card is commonly used alongside cash. There are relatively few situations where only cash can be used, such as on market stalls, and sometimes taxi drivers might request cash (although in London they are all supposed to accept cards).
Be aware that the Chip & PIN system is used throughout the UK for in-person card payments. This was introduced in 2006 to combat fraud. Swiping of cards is no longer possible. To use a card in the UK it must have a chip and you must know your PIN number.
Contactless payment, where you place your payment card (or mobile phone) close to the PIN entry device, is common. Contactless can be used for payments up to £100 which is less than some visitors may be used to at home (e.g. Australia's contactless limit is A$200).
Get travel insurance including healthcare cover
It is always best to have travel insurance, no matter which country you visit. Medical costs are free to UK residents, but not to visitors, unless your home country has a reciprocal agreement in place with the UK. Even so, it is best to take out a travel insurance policy that includes theft, trip curtailment and medical expenses, including medical repatriation, just in case. Some credit cards and bank accounts include travel insurance, so check what cover you already have before taking out unnecessary additional cover.
Choose best option to get from Heathrow to London
Most visitors to the UK will arrive at Heathrow. If you are lucky enough to be arriving in the UK by yacht, I have written a special article about that (What happens when I arrive in the UK by yacht).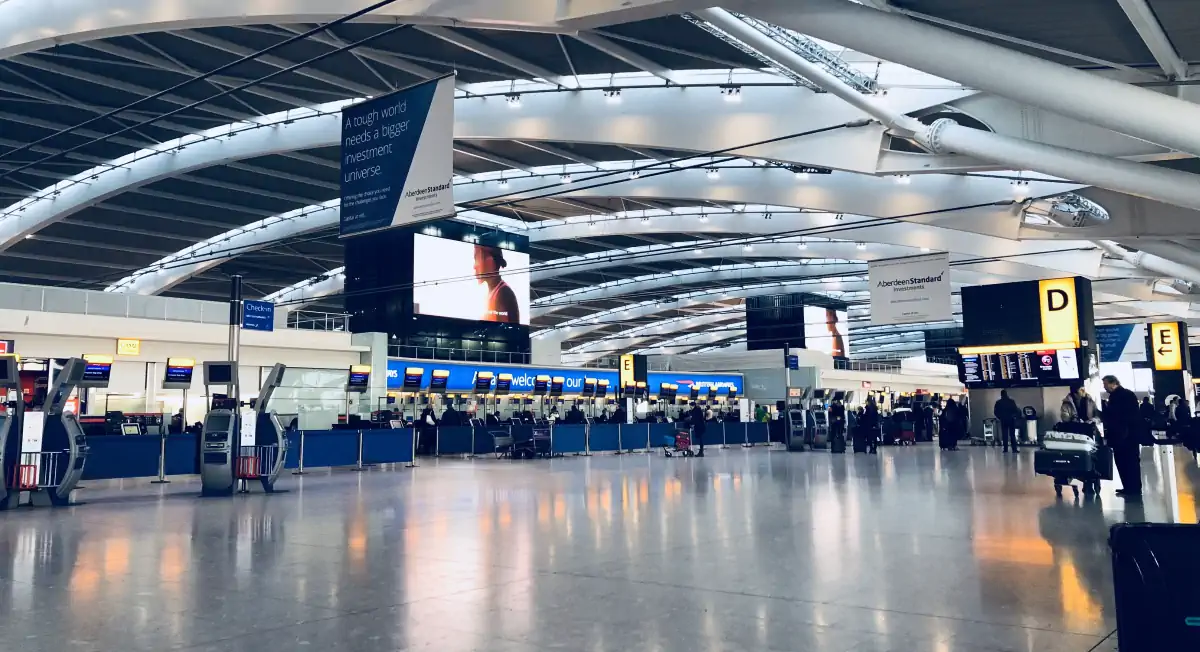 The airport is 17 miles from Big Ben, to the west of London, so planning your travel is required. There are several options to get to your hotel from Heathrow airport.
Heathrow Express. A 15 minute journey by dedicated train line takes you to Paddington Station. Expensive, fast, may not deliver you close to where you need to get to. Tickets are £37 for a return, or £55 in Business Class.
London Underground. A 45 minute journey on the Piccadilly Line of the London Underground. Inexpensive, may take you closer to where you need to go. Slow.
Bus. Slow, uncomfortable, cheap. EXCEPT, for some destinations this can be a good option. For example, if you are going to Kingston to visit Hampton Court Palace (where I got married), the X26 takes 40 minutes and costs just £1.50. Buses leave from the Heathrow bus station in Terminal 2/3. Payment with contactless or Oyster card only.
National Express coaches. Services to destinations around the country, reasonable comfort and the only real option for direct travel to some other cities without having to go into London first. I recommend booking ahead on their website.
Black Taxi. Taking a black cab is easy - just walk up to the well-signed taxi rank, it is comfortable, but expensive if travelling alone. I expect to pay £60 for this, but if there is a group of you this can be much cheaper than the train.
Ride hailing Uber - This involves walking out to the car park where you will be met. It is convenient and save some money over a black cab.
Ride hailing Wheely - This executive service is the one I prefer, you choose an E-Class, S-Class or V-Class Mercedes and uniformed driver will stand inside the terminal building and meet you and help you out to the car. 
Visit some of the many free museums
Most museums in the UK are free to enter, with an entirely voluntary suggested donation, which is always welcomed, but never expected. Over the centuries, treasures have been collected from around the world and stored in vast museums in the British capital city, London. Many of these were collected in the days of the British Empire, when Britain ruled approximately 25% of the world's land surface.
The most visited museum in the country is the British Museum in central London, founded in 1753 and open to the public from 1759. It owns a collection of 8 million items, of which 80,000 are on display at any one time. It is a vast building, and at its centre is Europe's largest covered square at 6,700 sqm, opened in 2000 by Queen Elizabeth II.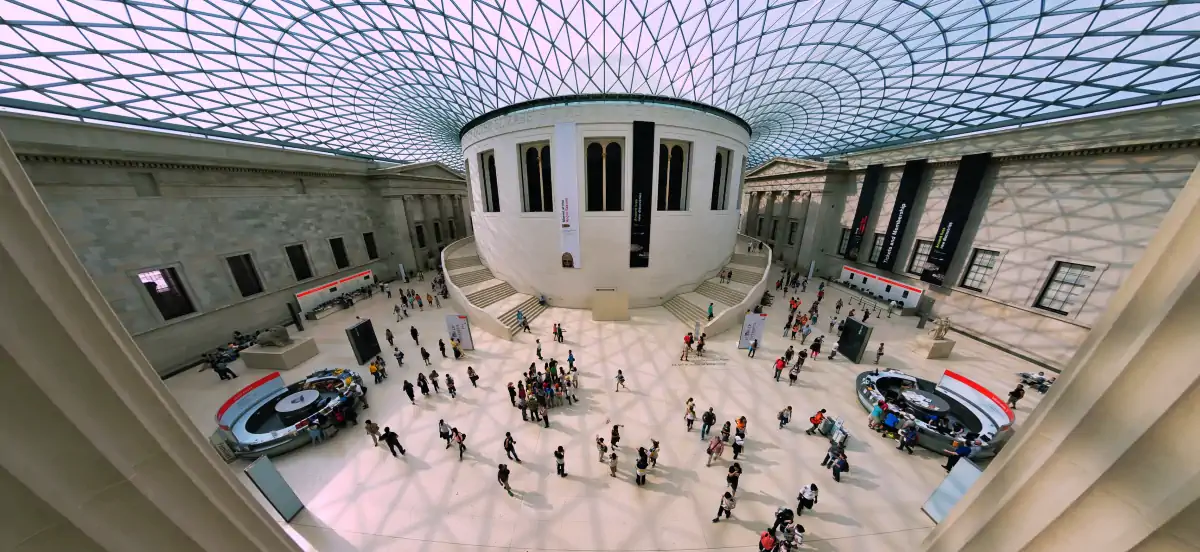 Use public transport to get around London
You really do not need a car to get around London, there are many other faster options. Public transport in London is organized by the Government body Transport For London and the system is well-integrated and includes abundant options and frequent services.
First a note on payment on public transport. You can use a contactless card, or you can buy a Visitor Oyster card before you travel and use it as soon as you land in the UK. You might want to do this for children in your group who don't have their own credit card. You should also take advantage of free travel for children under 11 and discounted travel for children 11 to 15 by asking a member of staff at any station to add the discount to the child's Visitor Oyster card. Note this discount can only be added to a Visitor Oyster Card, and you must buy it BEFORE you travel. If you forget or don't have time, you can buy a regular Oyster card at most stations, but a child won't be able to get the discount this way. Children under 5 can travel free in any case, with no restrictions.
The London Underground (commonly called the "Tube") is worth a visit and has many stations and lines, extremely frequent services and long operating hours (some continue through the night), although trains can be busy at peak times.
You can pay for the tube at the entry gates with your contactless payment card, or Oyster card. There is NO NEED TO QUEUE to buy a single ticket at the station. Just walk up to the gate, tap your card to the yellow payment card reader and walk through when the gates open. There are wide gates for those accompanying children or with large luggage. When exiting the station you must also tap out, this enables the system to calculate the correct fare. If travelling to an unmanned station it may not have electronic gates, but you MUST still tap out. If you forget you will be charged the highest fare available (currently £8.60 in London).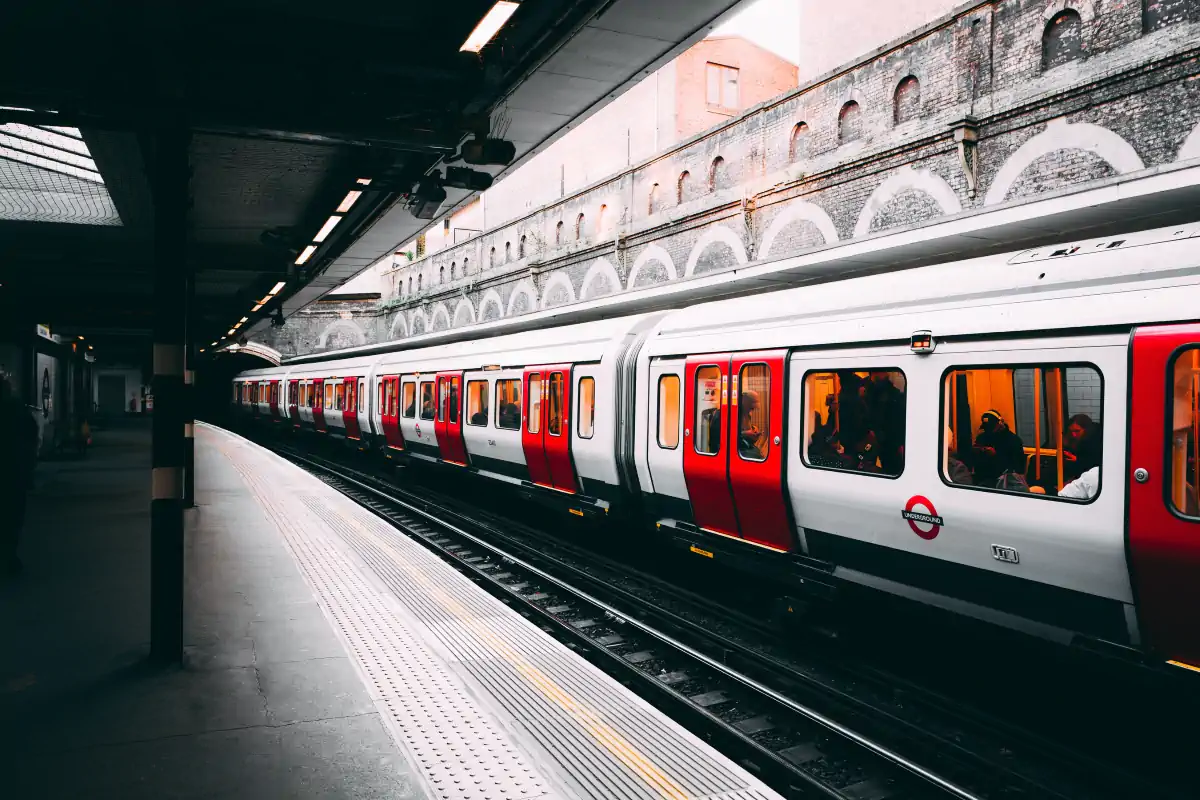 Travel to/from some stations is possible for wheelchair users, but not all - look for the wheelchair symbol on the tube map. Note there can be quite long walks involved getting from the street to the platform at some stations.
The iconic red double-decker London buses are everywhere. Check out the timetables and route maps before you head out for a day's sightseeing and you will find it easy to get around. You pay as you board with your contactless payment card or Oyster card. Don't forget as you could incur an £80 fine if you are caught travelling without tapping in. Inspections are quite rare, but I have had a few in my time (on both buses and the tube).
The River Bus service is amazing value. You get travel and sightseeing opportunities in one go. There are services that pass the Houses of Parliament and Big Ben, Tate Modern art museum, a World War II destroyer, Shakespeare's Globe Theatre, St Paul's Cathedral, the Tower of London, and the historic ship Cutty Sark. Again, just tap to pay as you board and remember to tap out when you disembark.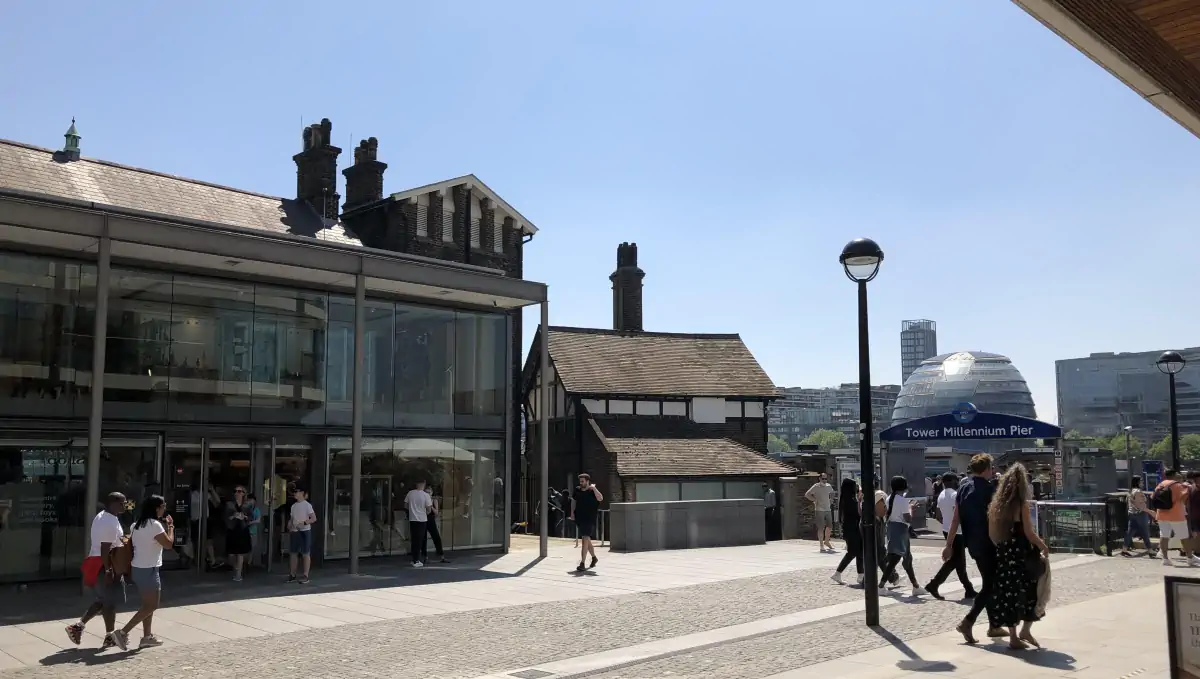 Use the train to take trips from London
The British train service is excellent, with fast, frequent services and hundreds of stations across the country. If visiting a city close to London, such as Brighton, Canterbury, or St Albans, this is often the most convenient way to travel. Some destinations close to London can be paid with an Oyster or contactless card. Others require you to buy a ticket, which you can do online, using a Mobile App, or at an automated ticket machine at the station. Try to avoid buying a ticket on the day of travel as sometimes the queues can be long - aim to buy using an App or using contactless to avoid these queues.
Use Uber or black cabs or a taxi-hailing App
Uber operates in London and is fast and convenient, although the quality and cleanliness of vehicles is a bit hit-and-miss. Uber is generally a cheaper option than a Black Cab.
Wheely is an alternative ride hailing service which focuses exclusively on executive Mercedes-Benz vehicles with uniformed drivers. I have used them many times to collect me from Heathrow or take me to/from a night out, and they are generally clean, comfortable and punctual. The S-Class in particular is very luxurious.
The iconic London Black Taxis are easy to find - just stick you arm up and make eye contact with the driver and they will swing round to pick you up. They will always use the meter to calculate the fare. Tipping in cabs is normal, at around 10%. The newer models are electric but all black cabs seat six and offer loads of space inside. Black cab drivers are required to learn 25,000 streets and routes between any two points within a six mile radius of Charing Cross station, in addition to hundreds of hotels, hospitals, businesses, and many points of interest. Collectively this demanding test is called "The Knowledge" and means you will never get lost in a black cab, or see a sat nav being used unless you go far beyond central London. It takes two years or more to achieve this knowledge and be ready to start work as a taxi driver.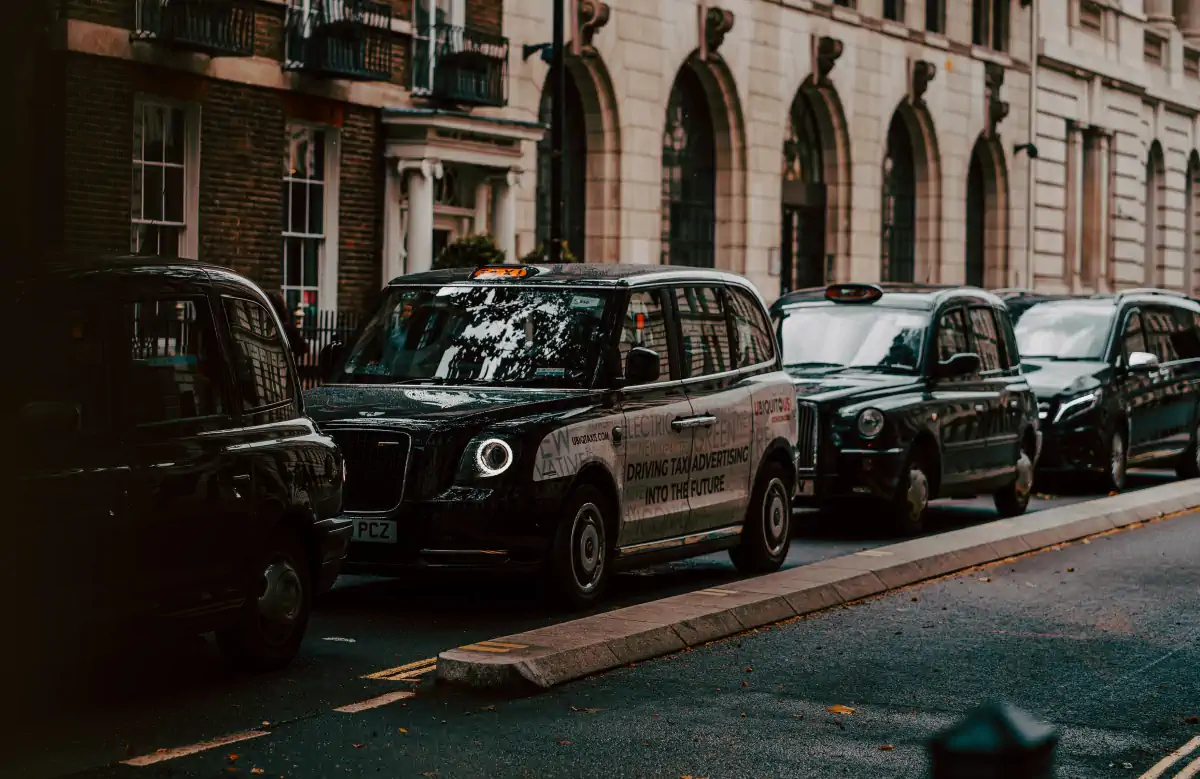 Taxi-hailing Apps are a good compromise for those who want to travel in a cab, but have the reassurance a firm price displayed at the beginning of the ride, a route displayed on a map and payment taken without the bother of paying in the cab. Free Now is the leading App. It works not only in London, but in many other UK cities and across much of Europe, too.
Carry an umbrella
The weather in London and the south of England is not as bad as its reputation, but it is still sensible to carry a fold up umbrella just in case. Weather reports are reliable and a quick check at the start of the day is all that is required to make a decision on clothing and travel options.