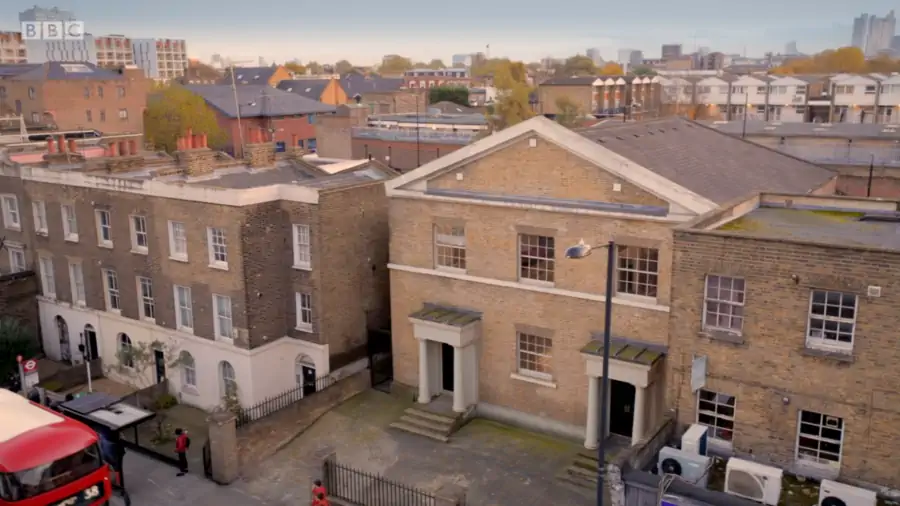 The Great British Sewing Bee Location - Season One
In first season of The Great British Sewing Bee, Claudia Winkleman hosts and May Martin of Denman College (the Women's Institute) and Savile Row's Patrick Grant judge the contestants.
The Great British Sewing Bee Location - Season One
The first season of the BBC reality television series, The Great British Sewing Bee, was filmed in a former chapel at 47 Balls Pond Road, Dalston, London, N1 4BW.
The building was built as "The Maberley Chapel", 49 Balls Pond Road, taking its name from William Maberley, on whose land it was built. It opened in 1826, and closed 60 years later, around 1888. Balls Pond Road Mission School (St. Jude's) was opened 1866. In 1878 there were 61 boys and 68 girls enrolled, under one mistress. The school was closed by 1893. The construction is of Flemish bond yellow brick with a stucco façade.
The contestants were filmed having refreshments in a small café, called Other Café and Gallery at 48 Balls Pond Road, opposite the main venue, which has since closed and is currently trading as KHP Social / Coffee Shop.
The small grocery store next to the venue, which at the time of filming was called International Food Centre, is now trading as N1 Food Centre, London.