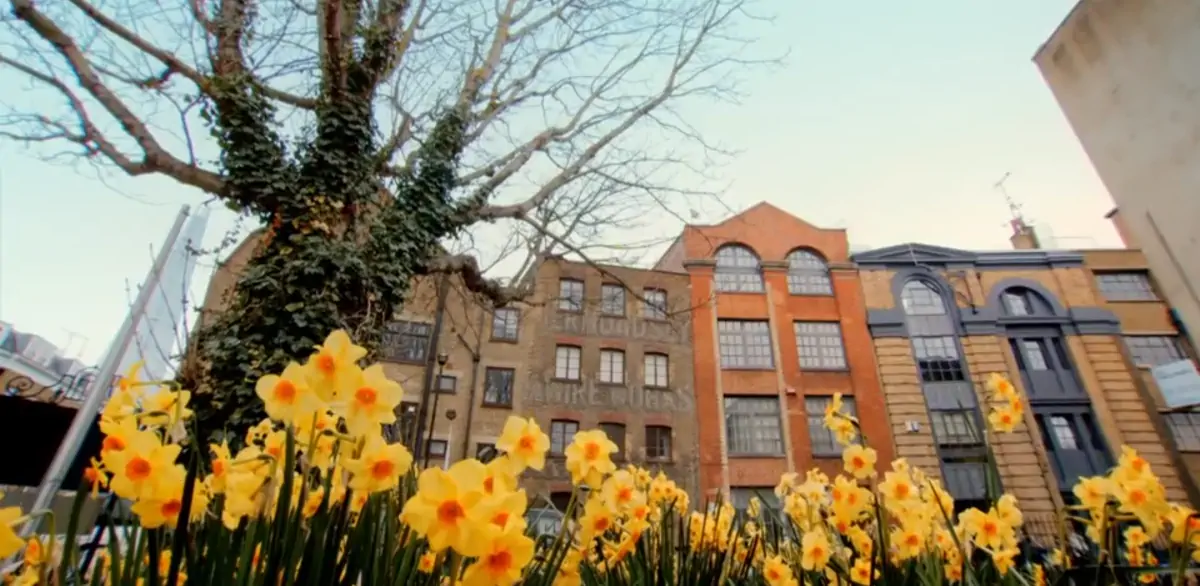 The Great British Sewing Bee - Season Five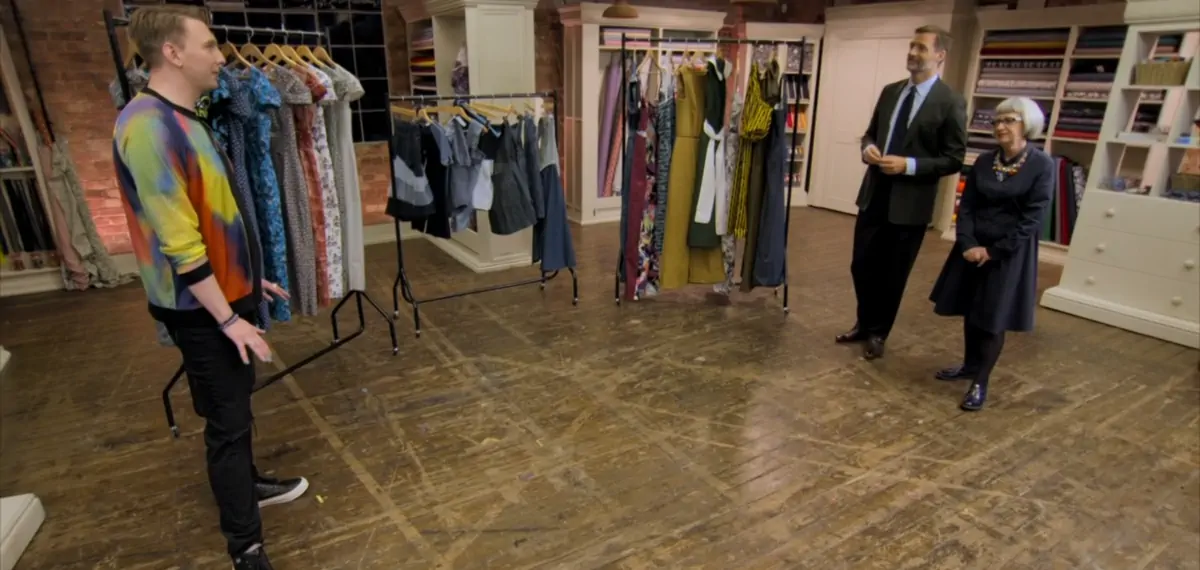 In the fifth season of The Great British Sewing Bee, 2019, Joe Lycett hosts and Savile Row's Patrick Grant and fashion designer Esme Young of Central Saint Martins, judge the contestants. Grant went to boarding school in county Durham, played U21 rugby, and has studied material science at university.
Historical details were provided by fashion historian Amber Butchart, Meredith More of the V&A, Martin Pel of Brighton Museum, and textiles historian and curator at National Museums NI Valerie Wilson.
The Great British Sewing Bee - Season Five
Season 5 of the BBC reality television series, The Great British Sewing Bee, was first broadcast in 2019 in a former tannery, 47-49 Tanner Street, London, SE1 3PL, which once supplied clothing manufacturers across Britain and the British Empire.
The contestants take refreshments at Pique Nique close to the main filming venue.
The challenges included sewing a Wiggle Dress, introduced by Dior in 1954, a jumpsuit, a child's hoody, a child's dance outfit, flared jeans, a maxi dress, a swimsuit, a luxury tracksuit, a pussy-bow blouse sewn from recycled clothes, a day dress made from curtains, a linen worker's jacket using a Patrick Grant pattern, a woollen coat, Indian Dhoti pants, a Japanese origami top, and a double-breasted waistcoat.
They were also challenged to alter garments, including denim jeans and shirts, faux fur, tartans, a tent, fabric offcuts, ticking fabric from a deckchair, a dashiki.
The contestants in The Great British Sewing Bee Season Five were: