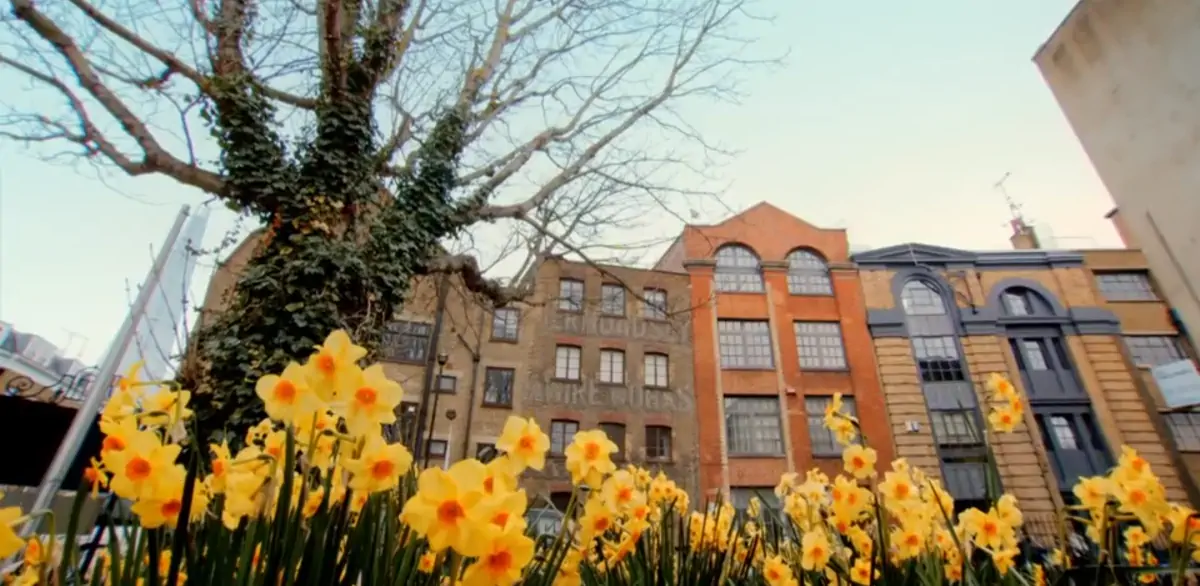 The Great British Sewing Bee Location - Season Four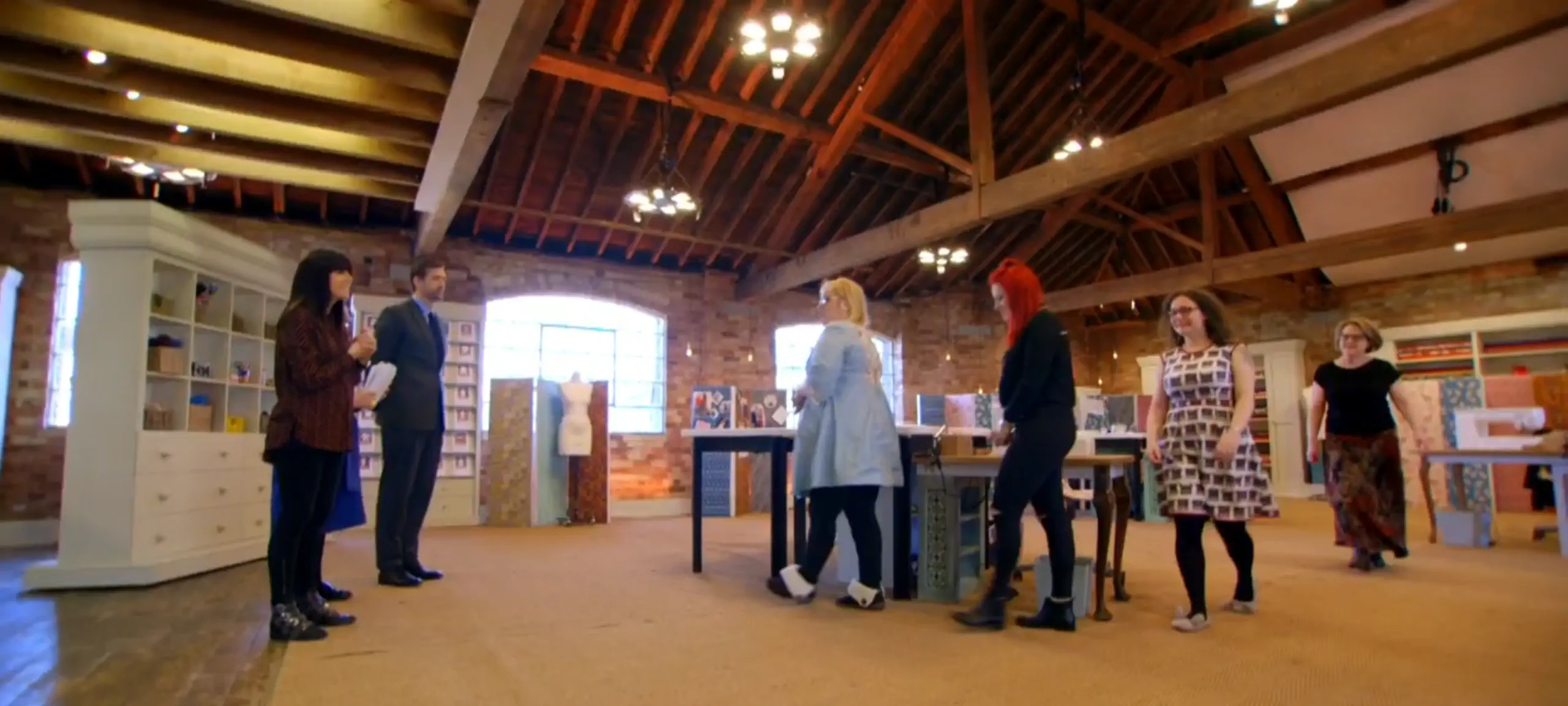 In the fourth season of The Great British Sewing Bee, 2016, Claudia Winkleman hosts and Savile Row's Patrick Grant and fashion designer Esme Young of Central Saint Martins, judge the contestants.
Historical details were provided by Katy Canales of the V&A Museum, Rosemary Hawthorn, Camilla Blois of Lucile & Co., fashion historian Amber Butchart, designer Elizabeth Eldimaa, Anthropology Research Fellow Kaori O'Connor. 
The Great British Sewing Bee - Location - Season Four
Season 4 of the BBC reality television series, The Great British Sewing Bee, was filmed in 2016 in a former tannery, 47-49 Tanner Street, London, SE1 3PL, which once supplied clothing manufacturers across Britain and the British Empire.
The contestants can be seen taking refreshments at the now closed St John Maltby, Bermondsey, which was a venue of the St John Group.
The contestants in The Great British Sewing Bee Season Four include:
Angeline - Angeline Murphy, a newly-wed events manager, from a farming background in Northern Ireland, who made all the bridesmaid dresses for her own wedding.
Charlotte - Dr Charlotte Newland, a married mum of three, with a PhD in Osteology and the editor of a medical journal, who has been sewing since the age of 7. Finalist.
Duncan - Duncan Carter, a maths tutor who began sewing three years ago.
Ghislaine - Ghislaine Gazon, born in Paris, an office manager in London, who grew up in Martinique and ran activities at the local orphanage with her sister.
Jade - Jade Earley, from Eastbourne, the youngest sewer, at 18 years of age, a former Olympic swimming hopeful before injury ended her career, who has three younger siblings and has been sewing since the age of 14. Finalist.
Jamie - Jamie Kemp, from Exeter, an ex-teacher and stay-at-home Dad to his deaf son, Harry. He met his wife when they were teaching at the same school. He makes all his own shirts and jackets.
Josh - Josh Barnett, who plays football for Cardiff Metropolitan University and who taught himself sewing following his mother's gift of a sewing machine.
Joyce - Joyce Bellingham, 71 year old grandmother of nine, a former school admissions officer who retired in 2012 and who has been married for 50 years, having met her husband while learning to fly a glider. Finalist.
Rumana - Rumana Lasker, a junior doctor living in East London who has been sewing since she was seven years old.
Tracey - Tracey Symonds, mum of two and retired primary school teacher who lives in Derbyshire with husband Chris.
The contestants were challenged to make a woman's top cut on the bias, a skirt, a babygrow, a woollen child's cape,  a bra, a Chinese Qipao-style top, an African-inspired wax print fabric dress, a colour block 1960's shift dress, a 1960's inspired jacket, a men's Lycra cycling jacket, an asymmetric yoked skirt inspired by modern Japanese pattern cutting, a dress from a self-drafted pattern,

they are also required to make alterations, to a maternity dress, a bridesmaid's dress, a scarf, a sari, a PVC raincoat, a 1980's ski suit, a duvet cover.