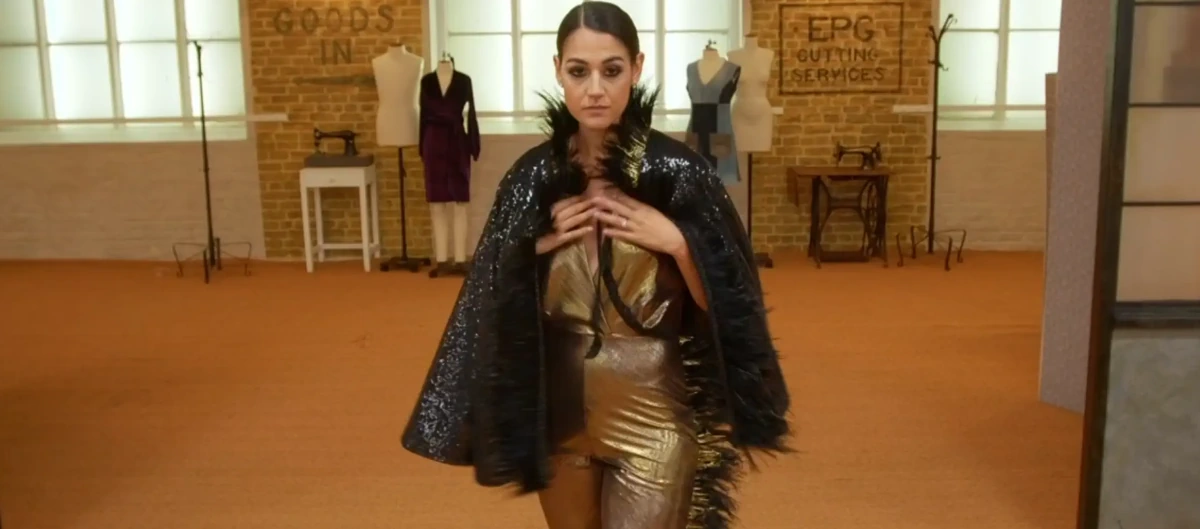 The Great British Sewing Bee - Season Seven
The Great British Sewing Bee - Season Seven
Season 7 of the BBC reality television series, The Great British Sewing Bee (TGBSB), first broadcast in 2021, was filmed in Trinity Buoy Wharf in London's East End, now a commercial mixed use space.
In the seventh season of The Great British Sewing Bee, 2021, Joe Lycett hosts and Savile Row's Patrick Grant and fashion designer Esme Young of Central Saint Martins, judge the contestants. In this season the audience learned that Grant played U21 rugby, went to boarding school in county Durham and has studied material science, and that Young sat on a balcony with David Bowie during Notting Hill Carnival.
Historical details were provided by fashion historian Amber Butchart, Paul Gorman, Meredith More of the V&A, Martin Pel of Brighton Museum, textiles historian Valerie Wilson, fashion curator Circe Henestrosa, fashion historian Darnell Jamal Lisby, 
The contestants take refreshments at Fatboy's Diner close to the main filming venue.
The challenges included a shell top (a sleeveless, collarless blouse), paper bag shorts, a Bakerboy cap, a Breton top (the 21 stripes are said to represent Napoleon's victories over the British, a part of the French naval uniform since 1858, but popularised by Coco Chanel), a child's romper suit, an English waistcoat using fabric recycled from other garments, a man's flannel shirt, a satin and chiffon dress inspired by the one worn by Jennifer Grey in Dirty Dancing, a pair of Oxford bags, and a child's bridesmaid dress.
The contestants' designs were illustrated for the show by Suzie Kemner aka Suzie London.
The contestants in The Great British Sewing Bee Season Seven were:
Adam - Adam Brooks, a cruise ship entertainments director.
Adeena - Adeena Khatoon, from Birmingham, of Pakistani origin, a "student engagement officer" at University College Birmingham. 
Andrew - Andrew Aspland, a maths teacher and a bellringer from Hull.
Cathryn - Cathryn Tosler-Waudby, a dinner lady for 30 years, living in East Yorkshire, and a David Bowie and Stormzy fan, who grows her own vegetables. She used Butterick pattern 6674 in episode 2.
Damien - Damien Wilton, a 39 year old IT installation engineer and Bolton resident who famously declared he "would rather be cold than wear a scarf".
Farie, from Zimbabwe, lives in Dunstable, studied accounting. 
Jean, an art psychotherapist and one of seven siblings, who has a passion for travel.
Julie, a resident of Rotherham.
Lawratu, a Southwark Council employee who is a Women's Institute member.
Raph - Raph Aël aka Raphaël Dilhan, French, a textile artist and gymnast who plays trumpet in the London Gay Symphony Orchestra.
Rebecca - Rebecca May, a 23 year old teacher, living in Scunthorpe.
Serena, a 21 year old medical student in Edinburgh.
In the final, Rebecca adapted McCalls sewing pattern M7683 to create her made-to-measure red carpet dress from a Scuba fabric.