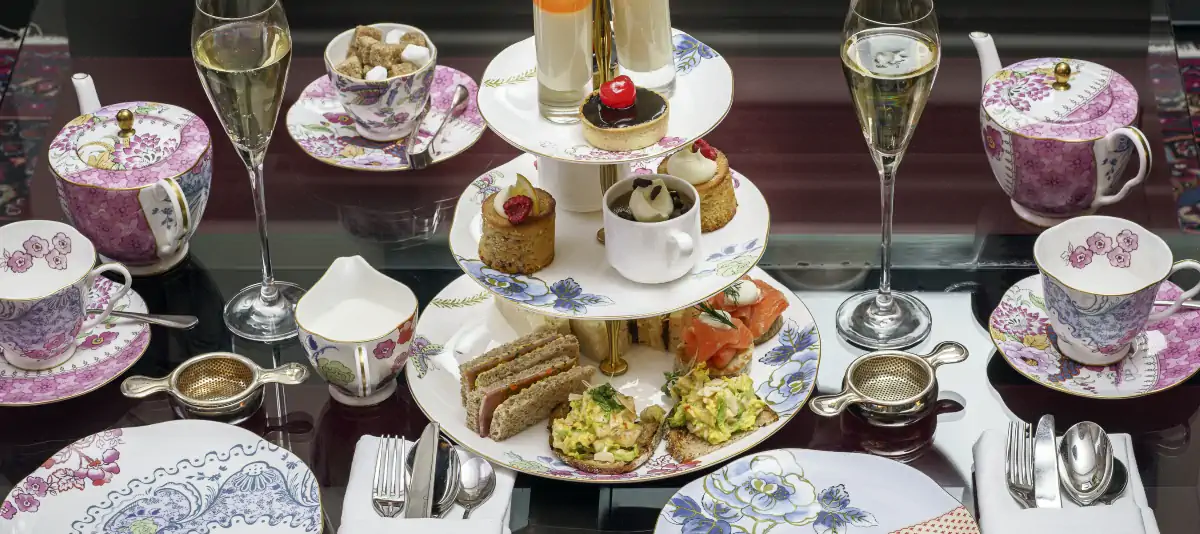 Afternoon tea, dinner, high tea - an explanation
Visitors to the UK may be confused by the different uses of the terms "afternoon tea", "dinner", "high tea", "supper" and several other ways to describe a meal taken in the afternoon or evening. Let me explain.
Tea
Not only is tea an excellent drink, loved by a majority of the English population, with several English Tea Companies achieving worldwide success, but it is also the name of a meal taken in the afternoon.
Depending on where you live in England, tea can be a small meal at around 4pm, or a full meal eaten at around 6pm. This is as confusing to us Brits as it is to tourists and visitors. Generally, in the North of England, tea is a full meal at the end of the day, whereas in the South of England it is a small snack served with tea (the drink) during the middle of the afternoon.
Afternoon Tea
Afternoon Tea is a formal afternoon meal consisting of sandwiches, scones, small, delicate cakes and, yes, cups of tea served from fine teapots. Often the food is served on a tiered cake stand and many hotels and fine dining establishments offer an afternoon tea for both tourists and locals. Afternoon tea is timed from about 3pm to 5pm, although some places will serve it outside of this time, to satisfy demand.
Excellent places to be served Afternoon Tea in London include the Fortnum & Mason department store / high class food hall (which is my personal favourite) and the Ritz Hotel.
High Tea
High Tea is like afternoon tea, but more so, including a full cooked course in addition to the other elements of afternoon tea like sandwiches and small cakes.
Dinner
Dinner is the main evening meal of the day in those parts of the UK where this meal is not called tea.