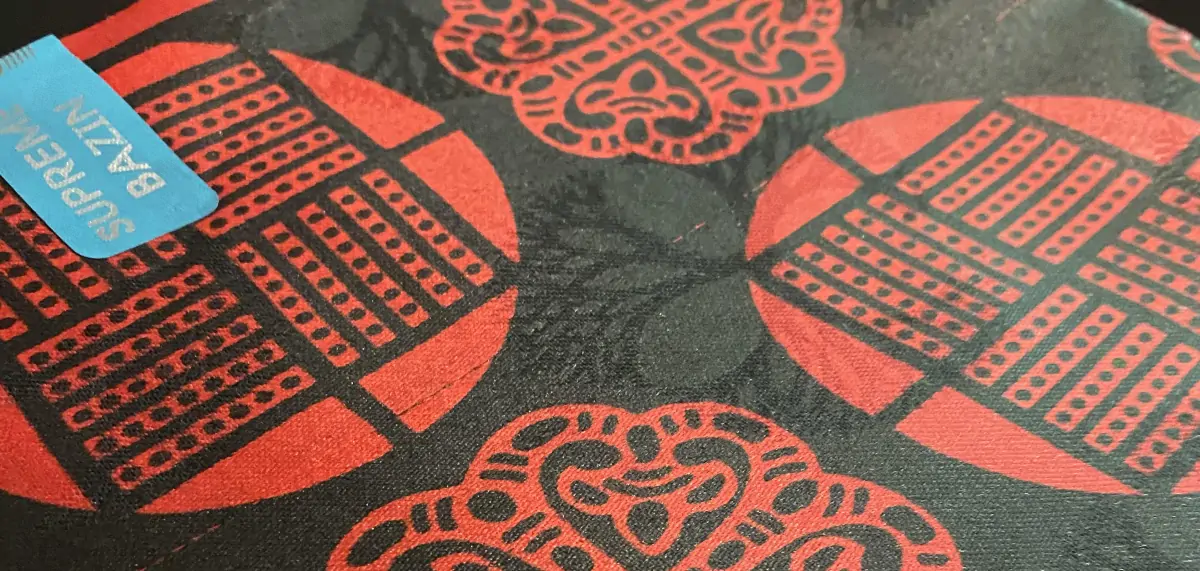 Bazin Fabric - what it is and how to use it
Bazin Fabric is a heavy, hand-dyed polished cotton, with a distinctive sheen, a fabric much loved in Mali, but produced in India, Germany and China. Bazin is a labour-intensive fabric to produce, requiring the knotting of tissues into parts of the fabric to keep them free from dye when the fabric is dipped into pigment. Bazin has a sparkling appearance, with both a wax sheen and an underlying coloured pattern.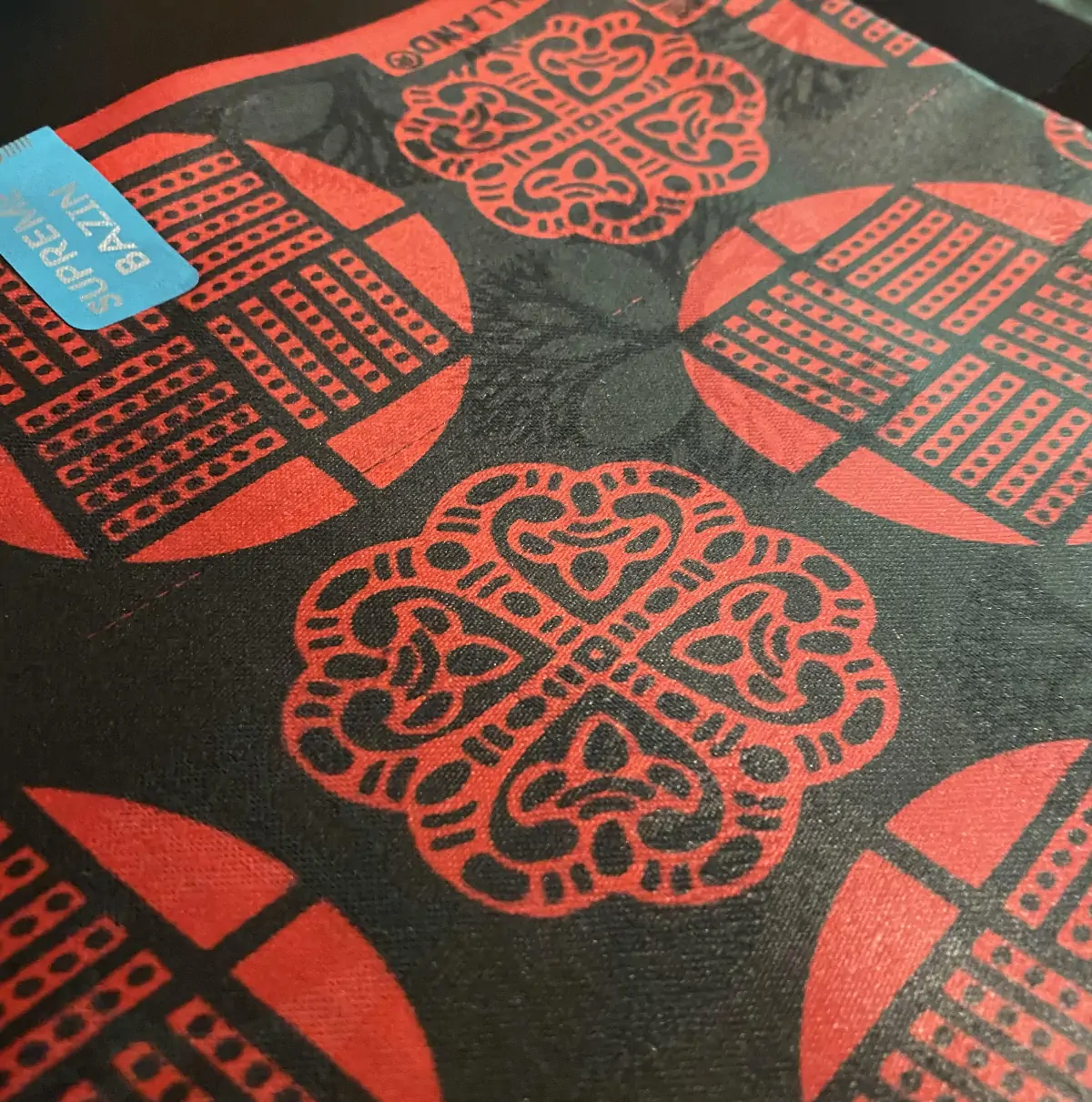 Amadou & Mariam sang about this iconic fabric in their song "Beaux Dimanches [Dimanche à Bamako]" https://www.youtube.com/watch?v=O30-zyU-U3M
Bazin fabric is traditionally used for African clothing, particularly in vibrant colours. The material is both soft and shiny and moves easily with the garment's wearer. Bazin can also be used for pillows, curtains, tapestries and wall coverings. 
It can be produced using cotton fibre as well as cotton / satin mix.
The sample I photographed here was from Sonna, 53 Wentworth Street, London, E1 7TD who import most of their fabrics from Ghana and India.